First Electrical Services Ltd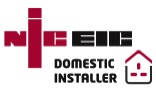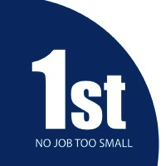 Areas Covered
Sutton Coldfield
Tamworth
Lichfield
Atherstone
Coleshill
All surrounding areas
Burglar Alarm Installations
First Electrical offers two types of alarm installation.
A wired system and the prefered brand is Honeywell.
A wireless system and the prefered brand is Eaton
Both types of system are extremely reliable and offer great value for money
Wireless Alarm
Relativley new to the market is Eaton with their wireless alarm system. This type of installation is becoming popular as the alarm systems become more robust and reliable
The wireless alarm system usually consists of PIR sensors in all downstairs rooms where required, bell box (with strobe) to the front of the house at high level. A wireless keypad panel positioned close to the entery door. Remote control key fobs.
All our alarm systems include a battery backup incase of mains power failure.
Again there are add ons to the basic system, including door and window contacts internal sounders.
In addtion the wireless alarm system offers the following benefits over a wired system by allowing you to connect CCTV cameras to the system, both internal and external, smoke alarms. There is also the option of wifi and GSM.