First Electrical Services Limited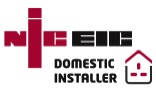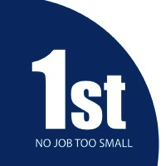 Areas Covered
Sutton Coldfield
Tamworth
Lichfield
Atherstone
Coleshill
All surrounding areas
Consumer Unit Replacement
Think of your fuseboard as the main hub of your home – its the 'thinking centre' to all electrical aspects in your home.
The main reasons why you may need or want to upgrade your old fuse board to a new 18th Edition Consumer Unit
You are having some other electrical work carried out and need to comply with the regulations
Your old fuse board is overloaded and starting to cause problems.
Your wiring installation is in poor condition but you cannot afford a rewire, changing to a 18th Edition Consumer Unit will offer some protection.
Whatever the reason upgrading an old consumer unit to one incorporating two residual current devices (RCDs), is a job that many people will now have to consider at some point.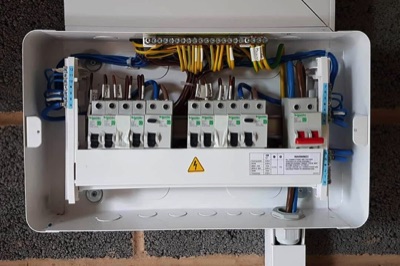 Earthing and Bonding
Before the consumer unit is changed, we will have check the distributor's equipment at the origin of the installation (where your meter is) along with the earthing and bonding arrangements. This is to ensure that they are properly connected, safe and that they comply with the regulations.
If there are no main bonding cables to the gas and water or they are undersize then this will need to be done as part of the overall job and costed for accordingly