First Electrical Services Ltd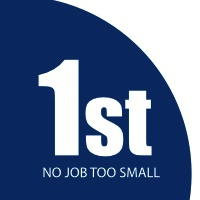 Areas Covered

Sutton Coldfield
Tamworth
Lichfield
Atherstone
Coleshil
All surrounding areas
Electrical rewiring
First Electrical Services can provide a full qoutation for the rewiring of your property, we have been rewiring customers homes in Sutton Coldfield, Lichfield and Tamworth and all surronding ares since 2002
We provide very competative prices, all work is carried out to the 17th edition of the the wiring regulations and conforms to Part P buidling regs
A certiciate is issued upon completion and a submission made to building control so they can issue a compliance certificate
How to tell if your property needs rewiring
If a property has not already been rewired within the last 25-30 years, the chances are it will need upgrading at least in part in order to bring it up to current standards. The wiring may be potentially dangerous and may not be able to cope with the demands of modern living.
If you plan major remodelling work that constitutes a material alteration as defined by the Building Regulations, it is likely that you will need to rewire part, if not all, of the property, including upgrading the consumer unit (fuse box).
If you are extending your home, or converting an attic or garage, this will constitute new work and therefore all of the new wiring will have to conform to part P of the building regulations and all existing wiring will have to be improved to ensure that it is able to carry the additional loads safely, it is earthed to current requirements and that cross bonding is satisfactory.
Where you are extending or remodelling, the rest of the existing wiring does not have to be upgraded, except where upgrading is required by the energy efficiency requirements of the Building Regulations, i.e. central heating controls.
What if its not been rewired
Unless the wiring is the modern PVC type, then a rewire is likely to be necessary. If you see any old rubber insulated cabling, fabric insulated cabling (used until the 1960s), or lead insulated cabling (used until 1955) then it needs replacing as the insulation can rot and/or break down, leading to short circuiting: a fire hazard and potenial electrocution
Even older PVCu cable may need replacing if it is not twin earthed cabling (with a second earth cable running within the outer sleeve), but this may only be evident if you are able to remove a switch or socket faceplate and look closely.
Checking for this conducting the viewing, and certainly is not advisable unless you are able to turn off the mains first.
If you are in any doubt, assume that a total rewire is required and budget accordingly. It may be that the system can be improved for less money by upgrading earthing and cross bonding.